We are not a "standard" agency that will send you hundreds of slides, on how and why a solution "should theoretically work" – we wanted to do things differently.
Therefore we work with our clients and their teams in order to understand the core issues, discuss with the team which options we have available, and then together with the teams, implement solutions whilst educating and training these teams in how they can manage and build out the proposed solution.
Our Goal is to Support, Coach and Empower our Clients– so they can grow to the Next Level.
We Help, Coach and Support
We work as a Team and believe that a great team can achieve extraordinary things.
We take ownership of our work, our clients goals and makeing sure we are on top of the latest developments.
We have grit, we go the extra mile, and we will challenge the status quo to get better.
We are Digital – we have build a remote set-up from day 1, making sure that work can be done, everywhere and at any time.
We value personal & human communication at eye level.
We are International and speak over 7 Languages
We have fun whilst doing so
We do not require "Ninja", "Guru" or "Superhero" Skills – just curiosity and drive.
Our Boutique team is build up out of experts who combine Strategic knowledge with hands on experience. We are there to support you whenever and wherever needed within your journey towards Data Driven Marketing excellence.
Konstantin Wemhöner
Partner
Konstantin started out in this field after leaving the field of scientific research in human biology (cardiac arrhythmia), having been hooked on consulting and marketing.
The first logical step for him was to join a pharmaceutical company. There he learned to handle big budgets in TV, print, and online marketing, using data to allocate his budget to the best channels.
After two and a half years he went into the Munich startup life, developing business intelligence systems for Stylight GmbH from scratch with a great team. Ever since then it has been his joy to help companies make better use of their resources based on data-driven decisions, not only in marketing but throughout the company as a whole.
Konstantin is a regular speaker and enjoys staying in touch with the scientific community, helping students to build the bridge from their studies to their work life.
Martijn Burgman
Partner
Having studied International Marketing Management in both Paris and the Netherlands and already worked in London, Martijn headed to Munich in 2012 where he started as a marketing trainee at Stylight.
From 2014 until 2018 Martijn built, led, and optimized the international Brand & Content team at Stylight, one of Europe's leading affiliate fashion and lifestyle platforms. Starting in SEO, he soon realized the opportunities and underlying synergies between SEO, Content Marketing, and traditional PR.
As a result, the team won two German Search Awards for both "The Best in-house Marketing team" and "The Best SEO/Content Marketing campaign" which the team won for their 2015 Stylight Minionista campaign, reaching over 90 million people on a slingshot budget.
Martijn is a frequent speaker at SMX Munich, meet-ups and company events, sharing his experience and the failures and successes he and his teams have had in the past years.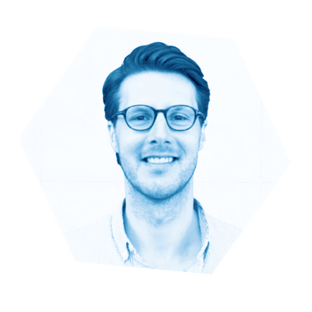 Emanuel Breitsameter
Finance and Legal
Emanuel studied Business Administration at the Ludwig-Maximilians-University in Munich. At the same time, he graduated with a degree in Technology Management at the Center for Digital Technology and Management – a joint institution of the Ludwig-Maximilians-University Munich (LMU) and the Technical University Munich (TUM). Later, he graduated from the Imperial Business School in London with an MSc. Finance.
Emanuel started his professional career in 2014 at Stylight GmbH in Munich as VP and Head of Finance and Legal. He built up the Finance and Legal team and supported the sales process of Stylight GmbH to 7Commerece (ProSiebenSat.1).
Afterward, Emanuel joined a cosmetics wholesale company as managing director. After an interim CEO position at a jewelry sales company, he joined Roast Market GmbH, an online e-commerce retailer for coffee, as CFO.
In his professional career, Emanuel's focus has always been to ensure that fast scaling businesses have a solid financial foundation. Building sublime processes and making data-driven decisions have always been the basis of his work.
Antonia Klatt
Specialist Performance Marketing & SEA
Constantin Voß
Brand, Content & SEO Specialist
Eniola Oluwadare
Data Analyst
Felix Werner
Data Analyst
Abhiram Palicherla
Business Intelligence
Boris Engkelidis
Operations
Are you our next Team member?
Check out our open positions
You can reach out to us directly if you prefer