From audit of current tracking to developing tracking plan from scratch, we support you in each step of the process. We take time to learn your business goals and to ensure that our tracking plan will reflect them precisely. Reach your website visitors on platforms like LinkedIn or Facebook with our support in Google Tag Manager.
As Digital Marketing enters the cookieless future, we are here to support you with data privacy-conform tracking solutions.
We first start with an initial consultation in order to determine what goals to achieve through the content strategy, which then forms the basis for a detailed content analysis consisting of a three-part process:
You can select and combine one of the following services:
Analytics Audit – We check if your Google Analytics property shows what you think it shows and if it can show you even more:
check current tracking setting for possible issues
check if new reports/information is possible to add to analytics (can we learn more from collected data?)
is cookie consent properly implemented
can we aggregate data from other platforms
Tracking Plan – We help you to understand what you can track and how you can do that:
evaluate what kind of reports and information you may need
suggest how to better track your marketing activities
which technical solutions are available for you which are also GDPR-compliant
Google Analytics 4 Migration – GA 4 is the newest version of Google Analytics to surpass its predecessor:
ensure that you can track everything in Google Analytics 4
revision of current tracking plan
optional: link GA4 to BigQuery
Google Tag Manager Support – We use Google Tag Manager to manage tracking on your website:
install and manage Google Tag Manager
install Insight Tags (from Facebook or LinkedIn) for campaign optimization and remarketing on various platforms
check that you collect the correct information with GTM
adjust cookie consent for your website
Get ready for the cookie-less future – We support companies for the transition into cookie-less web analytics and marketing:
post-cookie consulting
server-side tracking 
Just some of the
tools we work with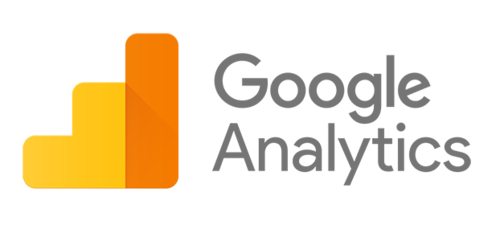 How we work, implement, and help you grow

Are you unsure if we the right choice for you? Here are the main perks of working with us:
Focus on data in result evaluation and goal setting
–
Track your progress with regular reports
Google Tag Manager
–
We rely on GTM in our work which allows keeping your tracking organized in one place
Cookies Consent
–
our tracking solutions are optimized for data privacy requirements
Web Analytics allows you to understand better if website visitors are using the website in the way it was intended. It is a powerful tool to improve the performance of your website and user experience by identifying possible issues or testing new ideas. At Kemb, we help you to identify proper measures for your business goals and to determine if your goals succeed or fail.
With Google planning to stop relying on third-party cookies soon and only 37% of companies prepared for the cookieless future of marketing, the nearest future may bring many surprises for online marketers and web analysts. Once third-party cookies become obsolete, some popular marketing practices will be no more possible (such as remarketing) and scarcity of marketing data can lead to erroneous figures in the reports.
If you feel that your current webanalytics setup does not provide you the correct information or the information you need to have for better decision-making is missing, we will walk you through the process and ensure that your business goals are correctly tracked on your website. We will provide technical support to your marketing team to ensure that their remarketing campaigns and conversion tracking is functioning properly.
You need support in the aforementioned areas, guidance for recruiting your own team or additional senior support in your business intelligence? Feel free to reach out to us to discuss your current needs and how we can be of help.