Onpage User Journey Analysis
Find out how your users really interact with your website: we provide an analysis of your website's user journeys that is data-driven and leads to efficient optimizations. With years of experience in strategy, setup and analysis of a wide range of website concepts, we provide pragmatic support to improve your user journey. No matter the scale of your company or the business cycle you are currently in.
Core feature of our analysis: Putting together the individual pieces of data to form complete profiles of click paths. From entering your website to leaving it. So you get a transparent overview of user journeys on your website + actionable insights for optimizations along the entire journey.
We map and combine the following data from your preferred tracking solution:
Through which channels and sources do users start their onpage-journey?
Which content makes up the most popular entry points and landing pages?
Which pages, categories and sections of the site are especially relevant in the further course of the website journey or are less important?
How intensively do users interact with the content of your website? 
At what points do you lose users, and where do they drop out?
It doesn't matter if you want to identify typical behaviors and journeys, or compare different ways of how users discover your website. You can analyse patterns to uncover differences and tailor optimizations to individual user profiles and their needs. The insights provide helpful arguments when it comes to prioritizing or de-prioritizing measures. 
A typical question is how the behaviors of desktop and mobile users differ. Or one might want to see how users from a paid source like google Ads and those that enter your website directly differ. Also you might want to take a look at journeys in which users interacted with specific content. You can then analyse whether they interact differently from non-users in their respective journey.
Just some of the
tools we work with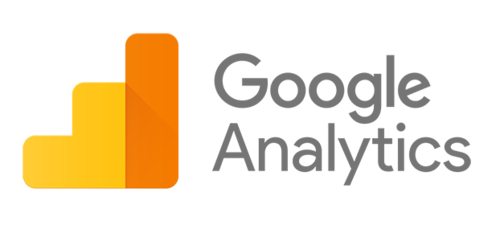 How we work, implement, and help you grow

We see working with our customers as a process of close exchange for the most accurate possible adaptation to meet your individual needs. We aim to gain as accurate a picture as possible of your business model and specific requirements. Taking this into account, we know which key figures to focus on and can develop suitable strategies. To find solutions that are tailored to your goals and objectives to the best possible extent.
Improve the way how users interact with your website, lose fewer potential customers, and increase your profits. 

Looking at individual web analytics data alone rarely allows for conclusions to improve the UX experience of a website in the longer run. Aggregation puts landing on page X, interaction with content Y and leaving on page Z into context. It may show relationships between entries, interactions and exits, which then helps to improve the user experience as such. Because in the end you need an improved experience rather than improving one isolated metric such as time spent on a page without context. 
Further aspects underline the value of user journey analyses. On the one hand, practice shows that user journeys are both very complex and diverse, especially in the case of B2B. That alone requires the most precise knowledge possible of all your different users. Even more in the view of the upcoming end of third-party tracking, the data that you collect yourself becomes all the more important. So dive deep on the data that users intentionally provide you with. It should serve as a basis for decision-making, performance improvements and business decisions.
The data you have is of essential value to your business for both strategic direction and achieving your business goals. A solid data and tracking strategy is the key foundation. Of course, we are happy to support you throughout the entire process in setting it up. From strategy to implementation of tracking solutions and beyond.
In this context, a quantitative user journey analysis is an important step towards making efficient use of user data. Customer journey profiles are often the results of assumptions, interpretations and qualitatively driven. Quantitative analysis provides a useful way to challenge them and to readjust them based on actual behavioral data. It should not be the sole basis for decision-making. It rather helps to make more data-driven decisions and set priorities most promising for success. 
Let's assume you want to compare the impact on your users' click behavior after website front-end rebuilds. Find out if categories you wanted to promote are now getting more hits than before. Or find out how website usage differs between different types of users to pick up all groups individually. 
You need support in the aforementioned areas, guidance for recruiting your own team or additional senior support in your business intelligence? Feel free to reach out to us to discuss your current needs and how we can be of help.